Areas of application
The NovoCrete® system is perfectly suited for use in infrastructure engineering. Compared with conventional methods, the system offers economic and environmental advantages for numerous trades.
The sustainable use of native soils, aggregates and recycled construction materials plays a crucial role here. Different processing techniques and machinery can be used, both for rehabilitation and new constructions.
1. Roads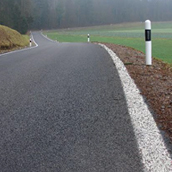 Road construction
Motorway construction
Roundabouts
Hard shoulders
With asphalt layers
With a thin layer coating
Without asphalt layers
2. Paths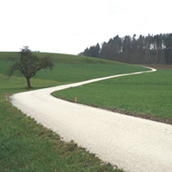 Agricultural roads
Cycle paths
Forest roads
Access roads
With top layers
Without top layers
3. Railways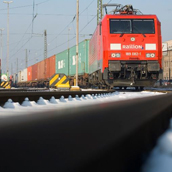 Railway lines
Terminals
Loading stations
Transshipment facilities
4. Spaces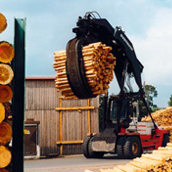 Base courses under
industrial buildings
Container handling and storage areas
Logistics centres
Storage space
Landfill areas
Heavy load areas
5. Foundations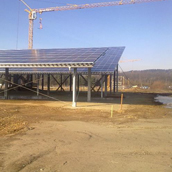 Spread foundations
Continuous footings
General foundations
Deep foundation replacement


6. Harbours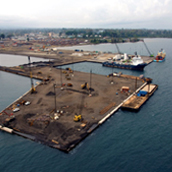 Harbour areas
Quays
Container terminals
Storage spaces
Our NovoCrete® system is also used in other areas,
such as DAMS, EMBANKMENTS, ROLLED CONCRETE, RETAINING WALLS and TUNNEL EXCAVATIONS.